Issaquah faced a tough number two seeded Mercer Island Islanders team Wednesday night in the state semifinals.
The Eagles got off to a hot start, with juniors Ryan Egland and Jake Lindahl each scoring first quarter goals, senior Mikey Giannopulos added a goal of his own and Issaquah led after one, three to zero.
In the second quarter it was all Mercer Island, the Islanders quickly scored five goals in the first five minutes of the period to combat the Eagles hot start. Lindahl would add another two before the half and Mercer scored yet another goal in the final 30 seconds of the quarter to bring the halftime tally to 6-5.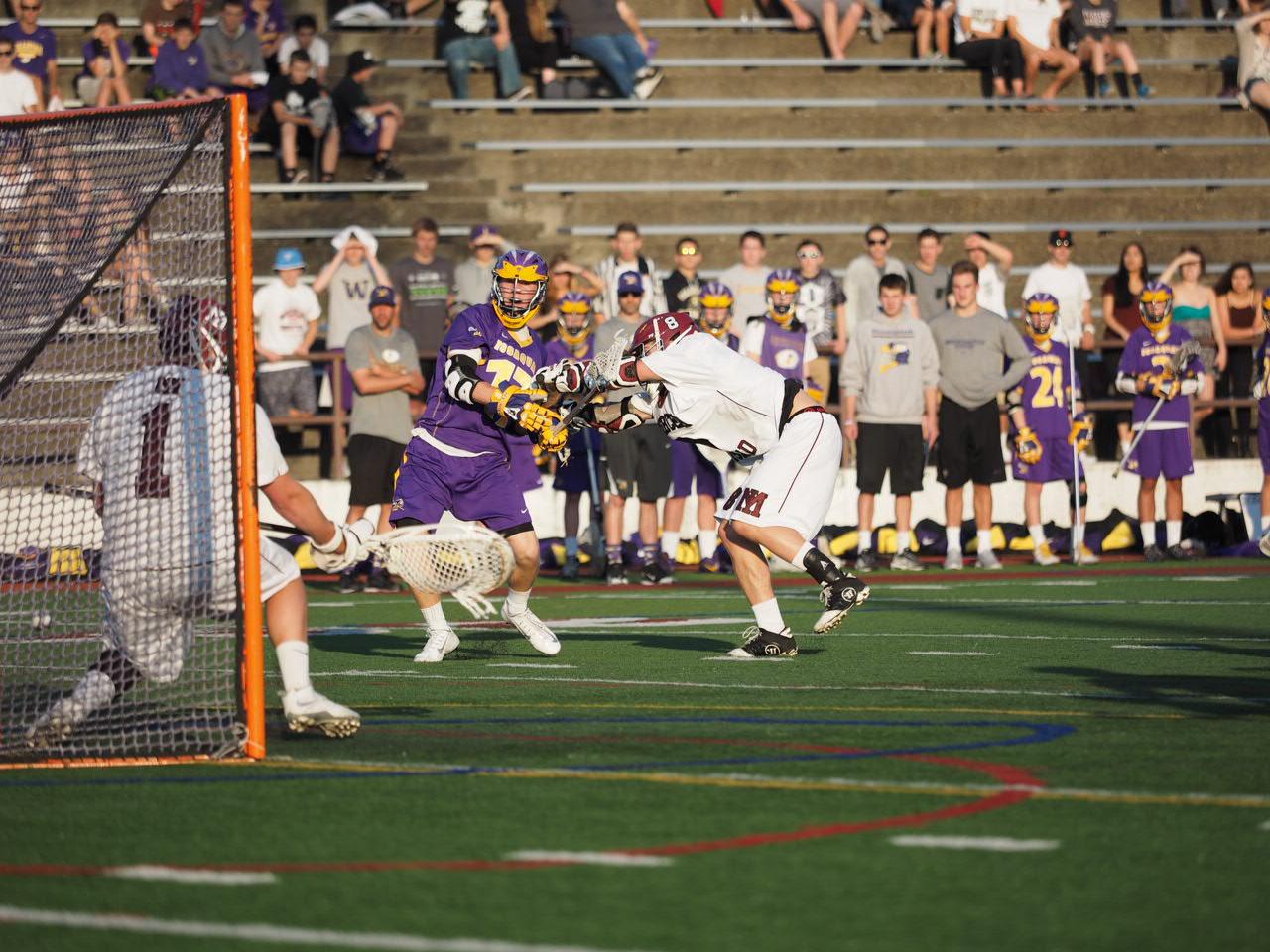 Jake Lindahl shoots and scores in a 11-10 loss
In the third quarter it was a back and forth the whole time with Giannopulos another goal and junior Jacob Gonzalez scored two goals as well. Mercer scored twice on some lackadaisical defense by the Issaquah defenders and the game was tied at eight at the end of three.
In the fourth quarter it was a defensive battle, the Mercer Island goalie and Issaquah goalie Jordan Dondyano each had played an excellent game up to this point.
Issaquah's defense had played quite poorly and allowed easy chances at the net for the Islanders which Dondyano gobbled up.
Egland and senior Anthony O'Reilly each scored a goal around the five minute mark that made it appear Issaquah would be headed to their second straight state championship game.
The Islanders rallied back and scored three goals in 50 seconds starting at the two minute mark to push it to 11-10.
Issaquah would get a final look at the net on a Jake Lindahl shot but it was saved and the Islanders ran out the clock to clinch a trip to the title game where they will face Bellevue.